Our volcano eruptions!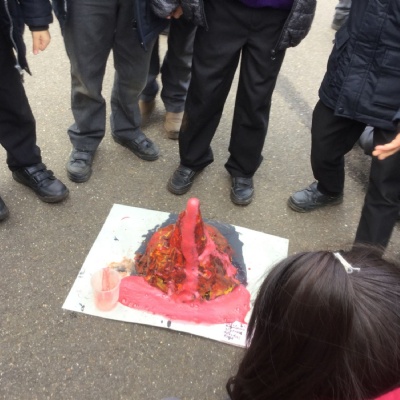 Year 3 had an explosive end to their topic on Tremors!
In small groups the children worked together as a team and made their own volcano models using a cardboard base, a plastic bottle and paper mache. At the end of the topic each group made the perfect mixture of water, bicarbonate of Soda, washing up liquid and food colouring. We took the volcanoes outside into the playground because we knew that it was going to be a messy experiment. When we were all ready, we poured in some white vinegar and.... they ERUPTED!!!