Gambia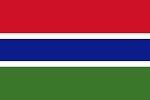 Welcome to class Gambia!
Class Teacher: Miss Ford
Classroom Assistants – Mrs Valambhia and Mrs Roberts
Values and visions
In Year 6 we want all pupils to feel part of an inclusive and positive learning environment where they are motivated to work hard and take pride in their work. Kindness and collaboration are also key values in our classroom. Everyone in Year 6 should feel like a valued and respected member of a class that works together as a team.
PE information
PE will take place on Wednesday and Thursday afternoons. Children MUST bring their kit each week as PE is a statutory subject in the National Curriculum.
Homework
Homework will be given out on a Friday and returned the following Wednesday. Each pupil has been given a dedicated homework book which must be brought into school each week. Homework consists of weekly spellings and a Mathematics OR English activity.
SATs
As you may be aware, Year 6 will be completing SATs in May 2017. As a result, our timetable will include booster groups and intervention sessions to raise the attainment of targeted groups. If you would like to discuss any aspect of the SATs with me then I would be happy to arrange a meeting with you after school so please don't hesitate to ask.