Kenya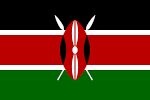 Welcome to class Kenya!
Class teacher – Mr Warren
I want every one in Year 5 Kenya to feel included in absolutely everything that we do, and it will be my pleasure to be the class teacher for Kenya this whole year. It is very important that Kenya take pride in every piece of work that they produce, and it is essential that we work collaboratively to ensure that each member of the class can reach their highest potential. We know that making mistakes is not a bad thing at all: it is how we learn. Throughout the year, every member of Kenya will try to find something interesting and engaging the work that we are doing, and together we can help each other achieve.
We have created a class charter:
To always try our hardest.
To never be afraid of making a mistake.
To learn from our past mistakes.
To never say "I can't…" but instead say "I will be able to…"
To listen respectfully and quietly to whomever is speaking.
To be friendly and caring towards everybody.
To know that every day is a fresh start.
We have P.E. on a Monday and Friday afternoon, so please make sure that the correct kit is brought into school for those days.
If you have any questions about any aspect of your child's life at school, please do not hesitate to see me in the morning or the afternoon at the door.
It will be me absolute pleasure teaching Year 5 Kenya this year and together we can make it a brilliant year.