Year 3 Pakistan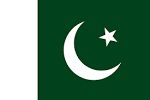 Welcome to Pakistan class page. Miss Hallett is the class teacher and Mrs Roberts supports the class. As a class we have worked together to set class rules. These are:
Always listen and pay attention to others
Be careful, sensible and safe at all times
Always be kind and polite to others
Always try our best
Always put our hand up when we want to say something
Stay sitting in our seats
Look after each other
Show respect to everyone and everything
This term we will be learning about the dangerous and ferocious world of natural disasters including earthquakes and volcanoes. We will also be looking at the properties of rocks and the layers of the earth. See attachments for details of what your children will be learning.
Children are encouraged to read at home and collect reading dojos. Homework is sent out on a Friday and due in the following Wednesday. Spellings are sent home on a Friday and tested the following Thursday.