Year 5 Kenya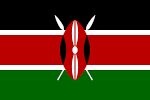 Welcome to Kenya Class!
Class adults – Mrs Speechley and Mr Cullen
Now that Christmas is behind us, a big welcome back to Year 5 Kenya in 2018. Our topic for this half term is 'Stargazers'. We will be studying the planets in our solar system, reading our class book in English, 'Alone on a Wide Wide Sea' by Michael Morpurgo and at the end of the term holding a session to celebrate our learning by inviting parents and carers to join us to make Star Wars - Tie Fighters! Look out for a letter toward the end of the term...
We will continue to have P.E. on a Tuesday and Friday afternoon, so please make sure that the correct kit is brought into school for those days. We will be doing Zumba this term, so be sure to ask your child to show you some moves!
If you have any questions about any aspect of your child's learning and their life at school, please do not hesitate to see me in the morning or in the afternoon at theclass door.
I look forward to seeing you toward the end of the half term to celebrate our topic.