Pirate Treasure from Poland Class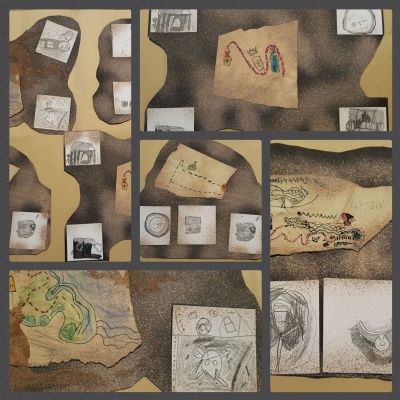 Poland Class have been using their viewfinders to look carefully and draw Pirate Treasure.
As part of their 'Land Ahoy!' theme, Poland Class have been learning about pirates. For their final piece of artwork they were given a range of objects that could be found on a treasure island. They had to use viewfinders to look carefully at the details of just a small part of the object, rather than drawing the whole thing - just as if it was poking out from underneath the sand.
Once they had drawn their objects and made a treasure map, they put them together into a collage on black paper. Can you spot what treasure they were drawing? Can you see an object that would frighten Captain Hook?