Glimpses of life in Roman Britain from Year 4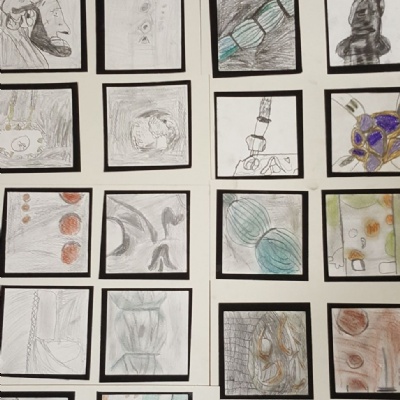 Year 4 have created beautiful artworks based on artefacts found in Britain from Roman times.
As part of their theme 'I Am Warrior!', Year 4 have been using viewfinders to look carefully at artefacts from The British Museum. Whether it is a piece of armour from a Roman soldier, a glass bead or a Roman coin, the children have focused in on a just a small part of the object to pick out the details. They have looked for shape, pattern and texture and have used sketching pencils to show different areas of light and shade.
Why not search the British Museum collection and see whether you can find Roman melon beads, scale armour or a gold body chain and then see if you can spot them in the pictures below.