Our trip to Moor Farm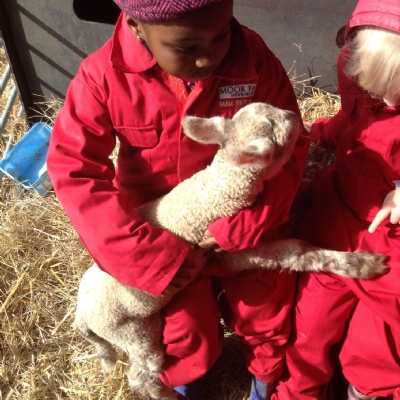 Reception enjoyed a trip to Moor Farm as an end of term celebration our our topic of animals and habitats.
At the farm, the children enjoyed holding duck, quail and hen eggs, going on a tractor trailer ride and even saw a baby lamb being born! The children were able to hold the newborn baby lambs who we only a few days old. To make sure that we kept our clothes clean and germ-free we wore special boiler suits - it was also good so that we knew we were all in a group together.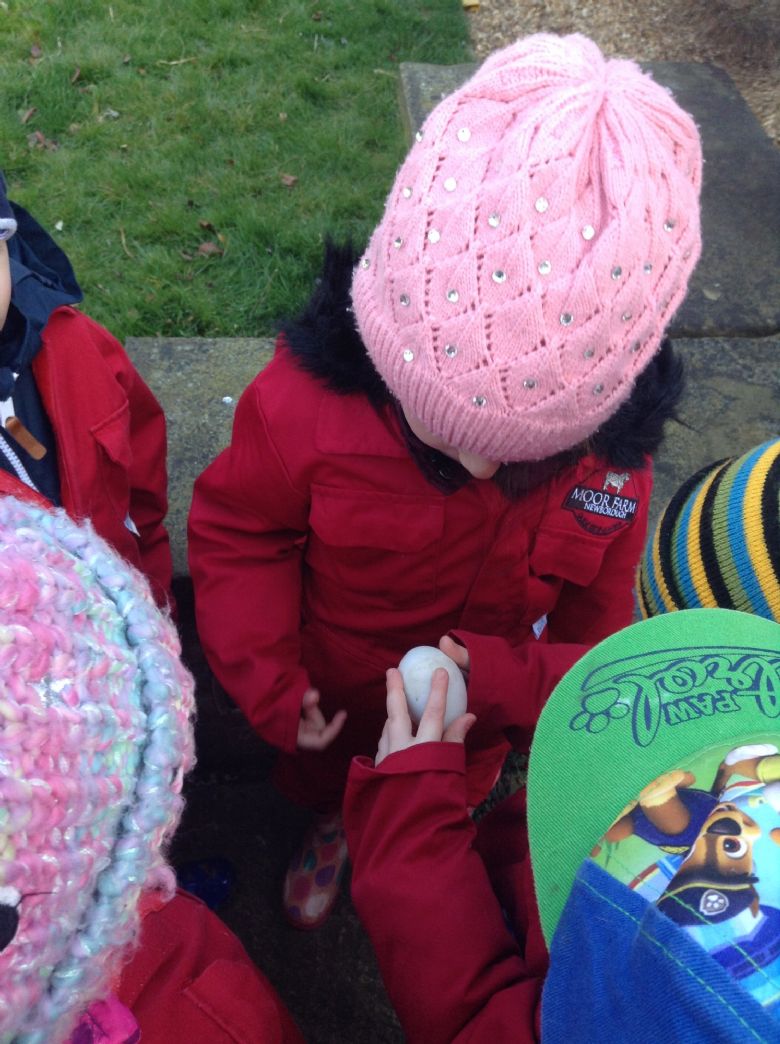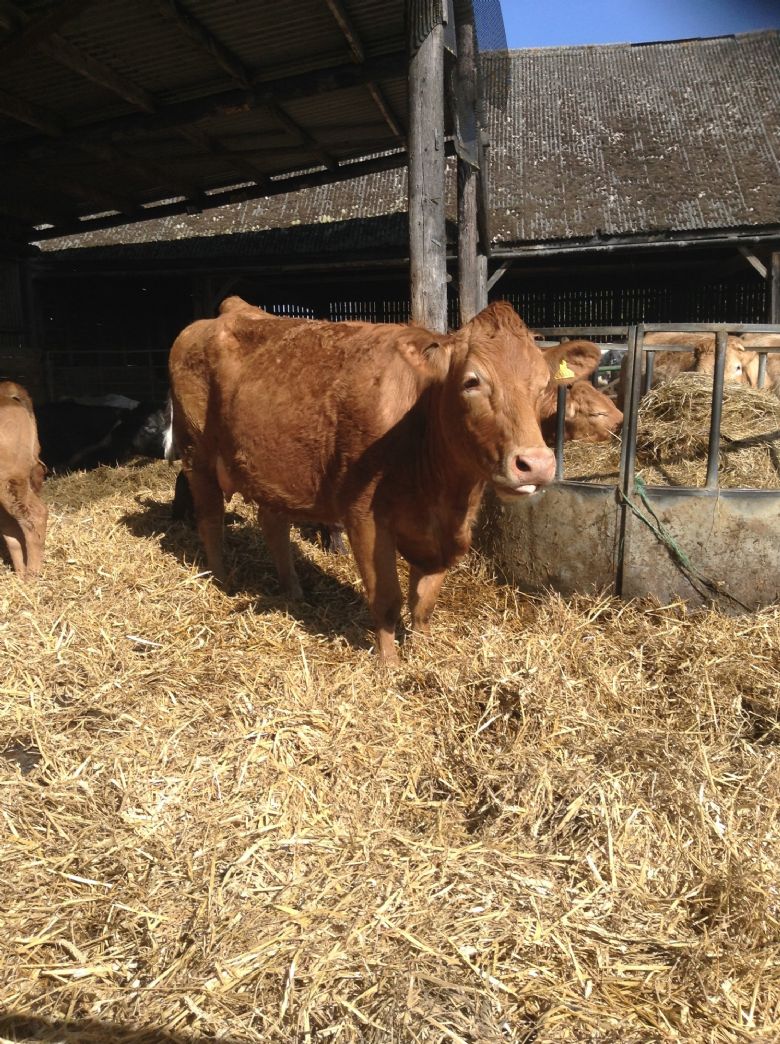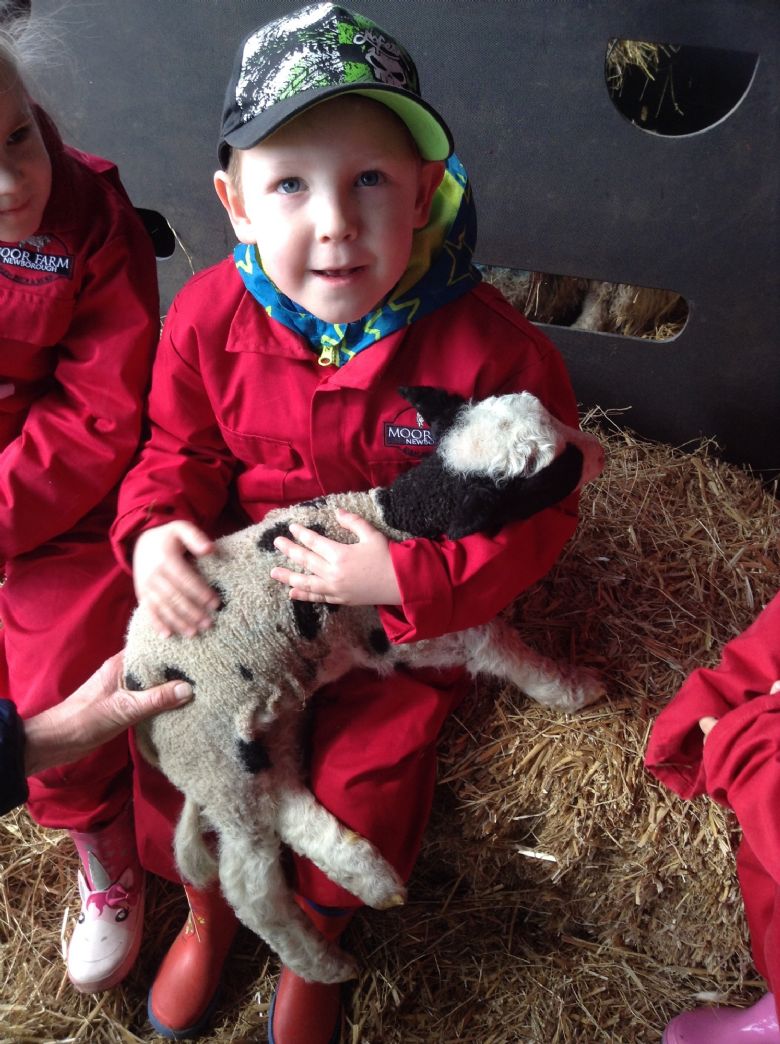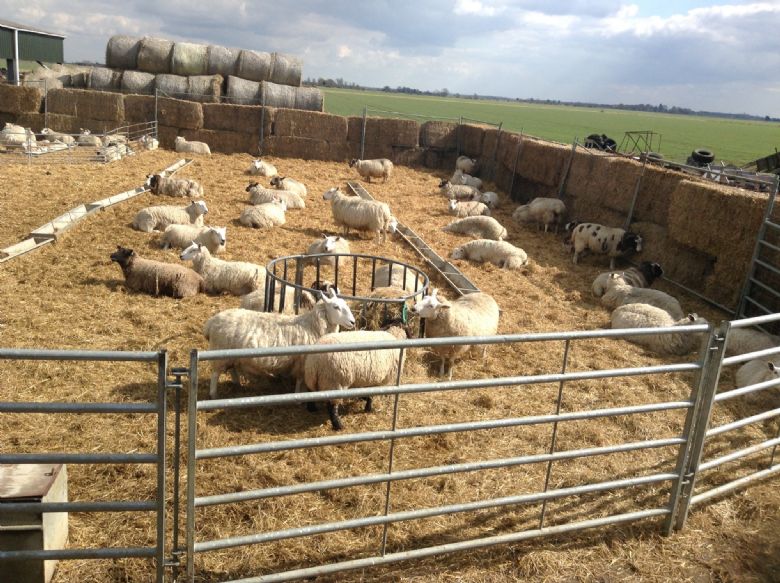 Judith is the farmer at Moor Farm and took us around the farm. At lunchtime we had a picnic in her garden - it was a lovely sunny day.
Reception loved the trip and can't wait to see what trip they will be going on next!