Superhero Day!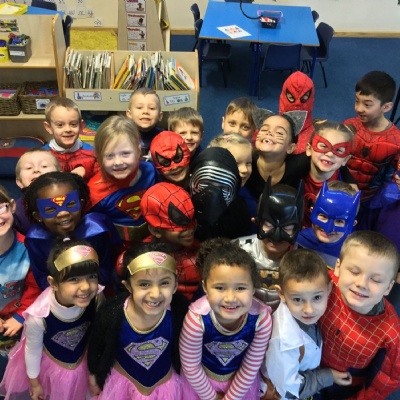 Today, we dressed up as Superheroes and saved the World!!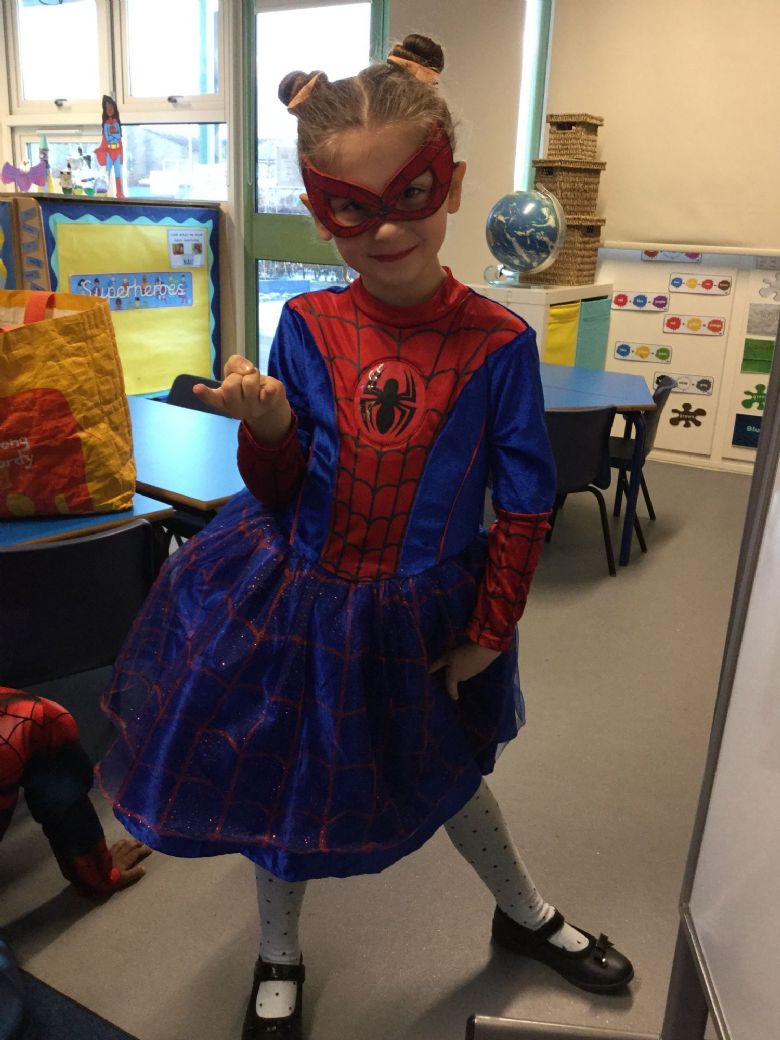 First, we looked at everyone in the class and who they were. We had Batman, Supergirl, Spidergirl, Spiderman, Paw Patrol, Captain America, Star Wars, Cat Girl, Iron Man and a Power Range come to school!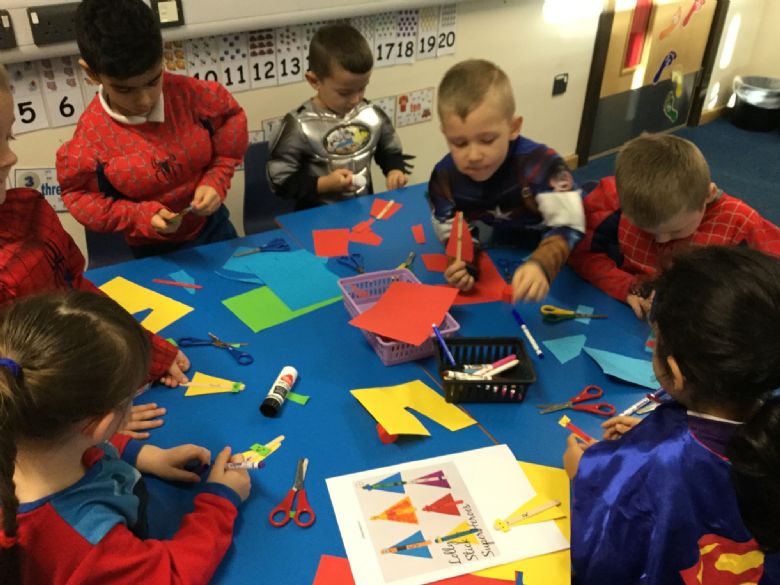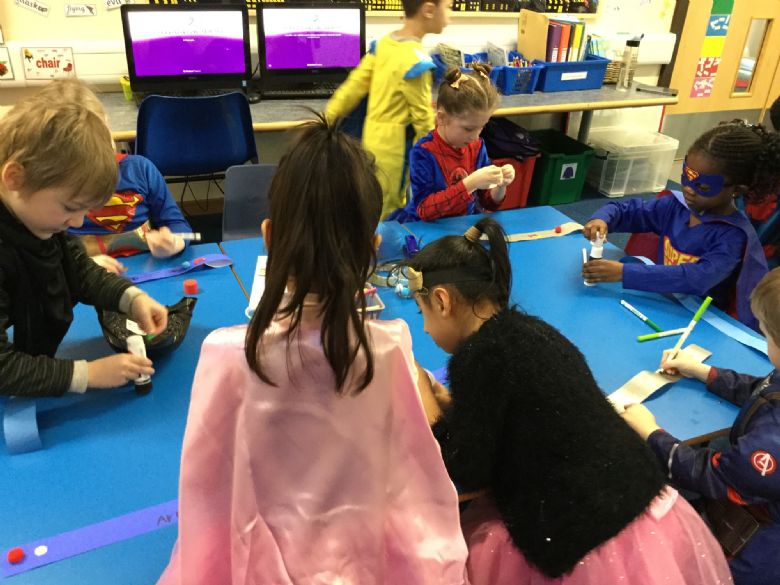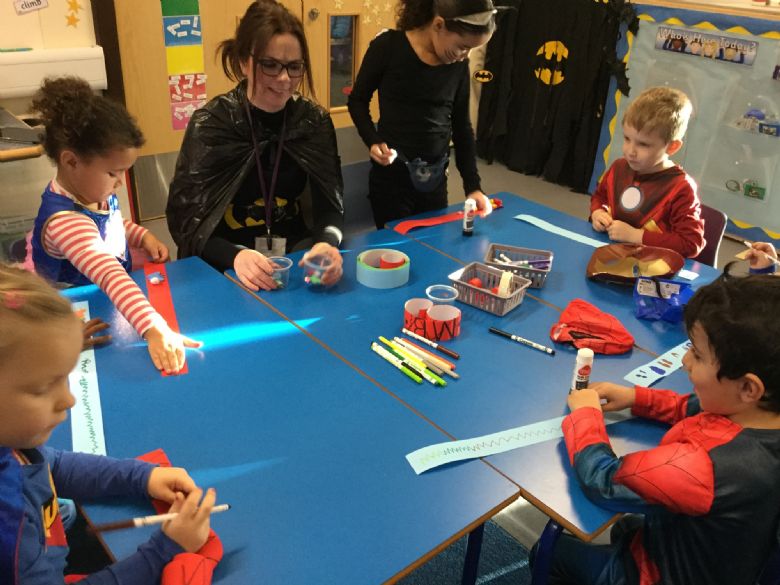 We did lots of Super Activites during the day! We made Super hero Lollipops, Superhero Head Bands and Superhero Cuffs for our wrists.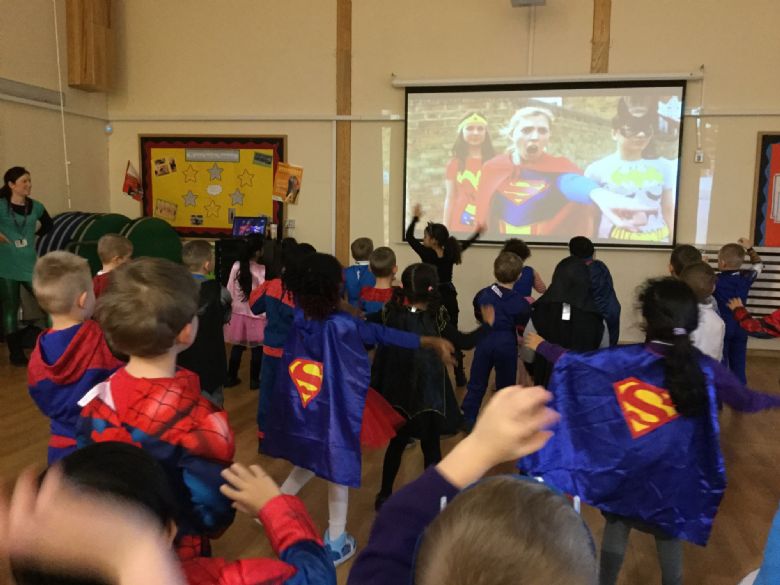 We also danced like Superheroes!
I loved making the Superhero Lollipops! They are all around our classroom.
This Superhero day has been fun! My favourite part was the dancing!