Visit from Reverend Simon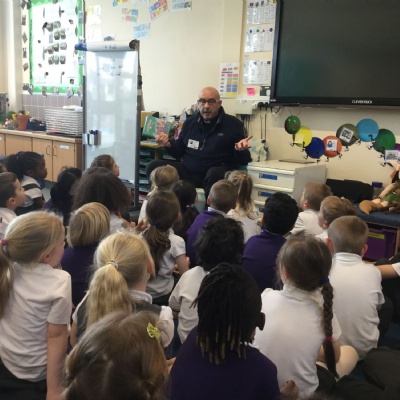 We had a visit from Reverend Simon as part of our R.E.
Reverend Simon came to see us today to talk about what he believes and what his job is. As part of our R.E topic, we have been learning about what Christian Families do and believe.
Reverend Simon shared his favourite Bible Story with us which was David and Goliath. He also answered all of our questions that we had prepared before he arrived. We learnt alot about what it means to be a Christian and how Christians live their lives.