Making Boggarts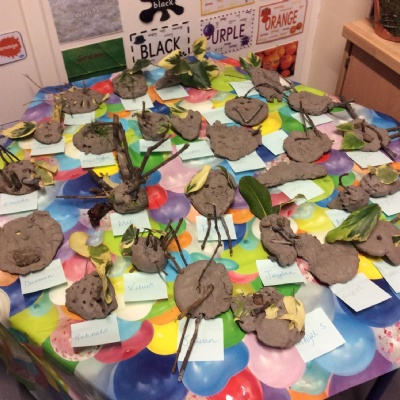 We made Boggart Tree Prints using Clay and other natural materials.
We used Boggarts using clay today. We made an impression on a tree within the school ground.
We pressed the clay onto the bark of the tree and created a face using other natural materials such as twigs, sticks, stones and leaves. Leaves made great hair and ears!
We'll be showing some of our work in our assembly in our few weeks.
We are hoping they dry and do not crack!