Our mighty robots!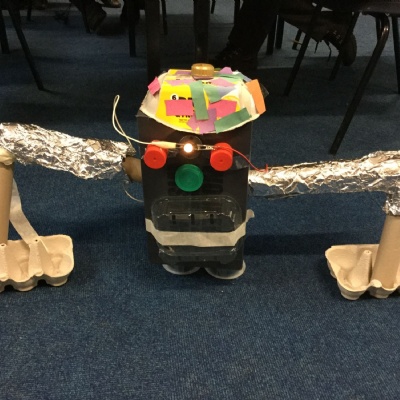 We have been creating super robots this half-term with recycled items.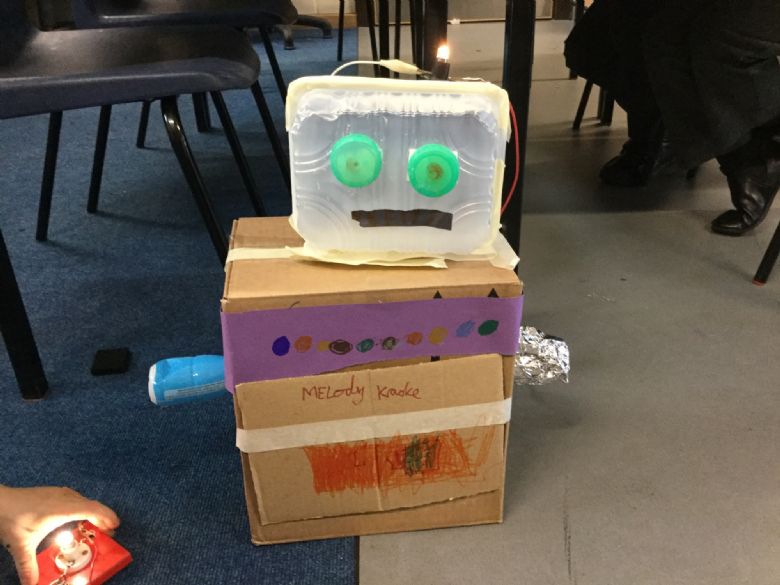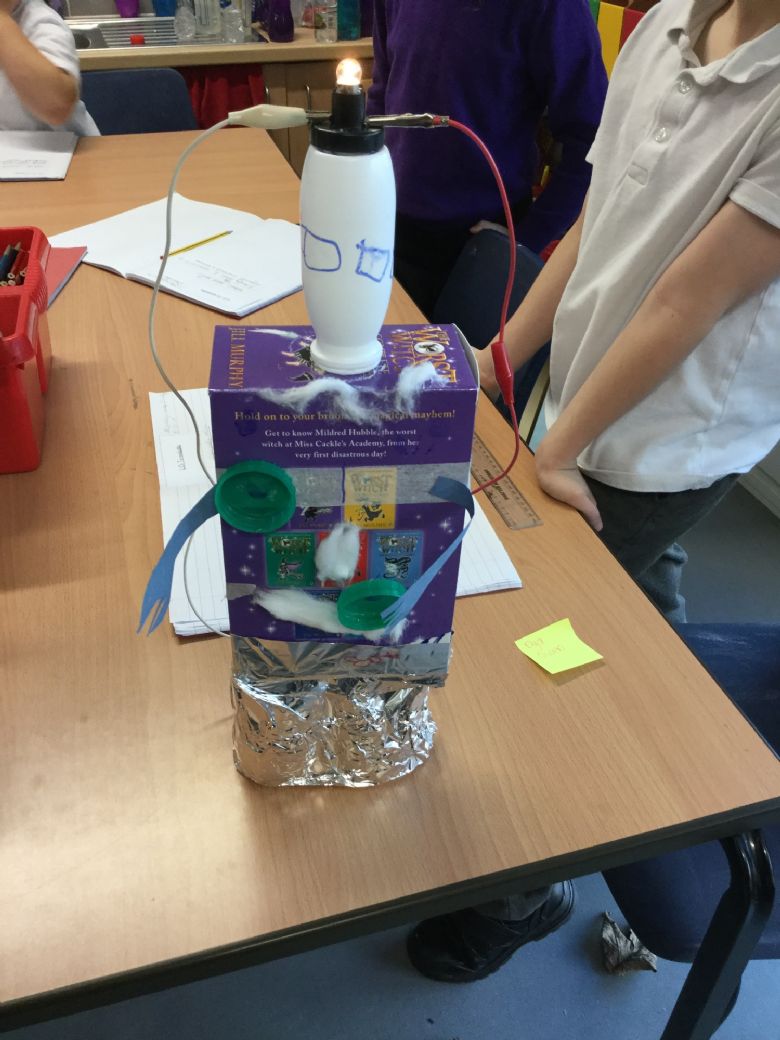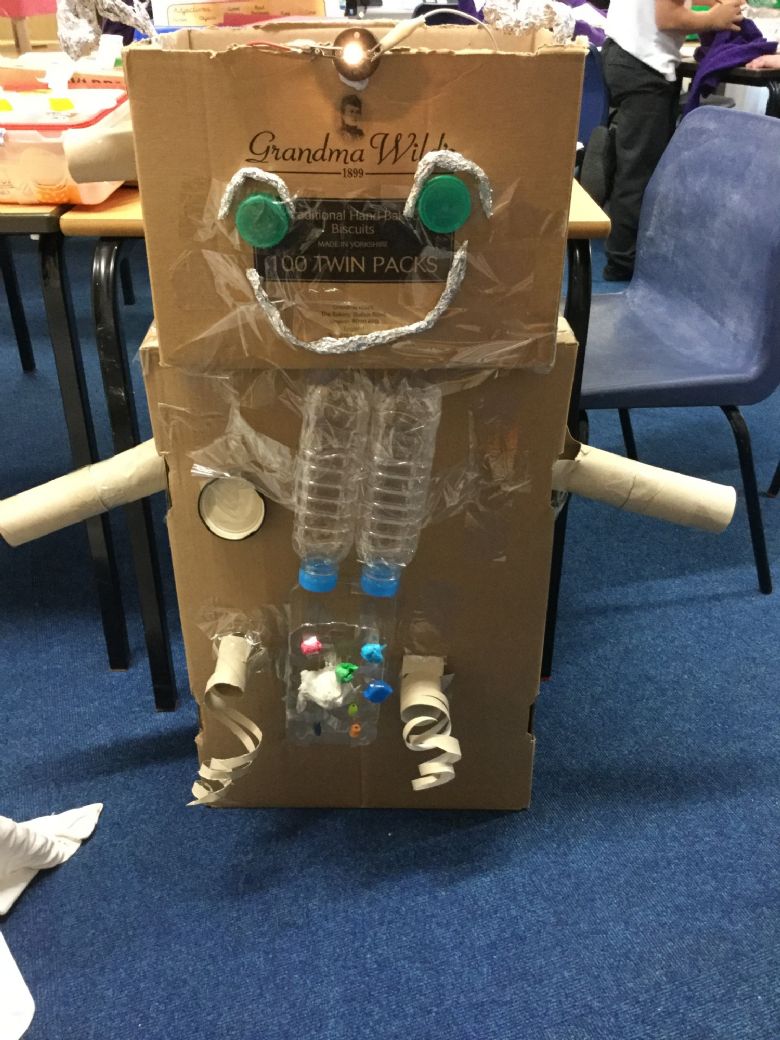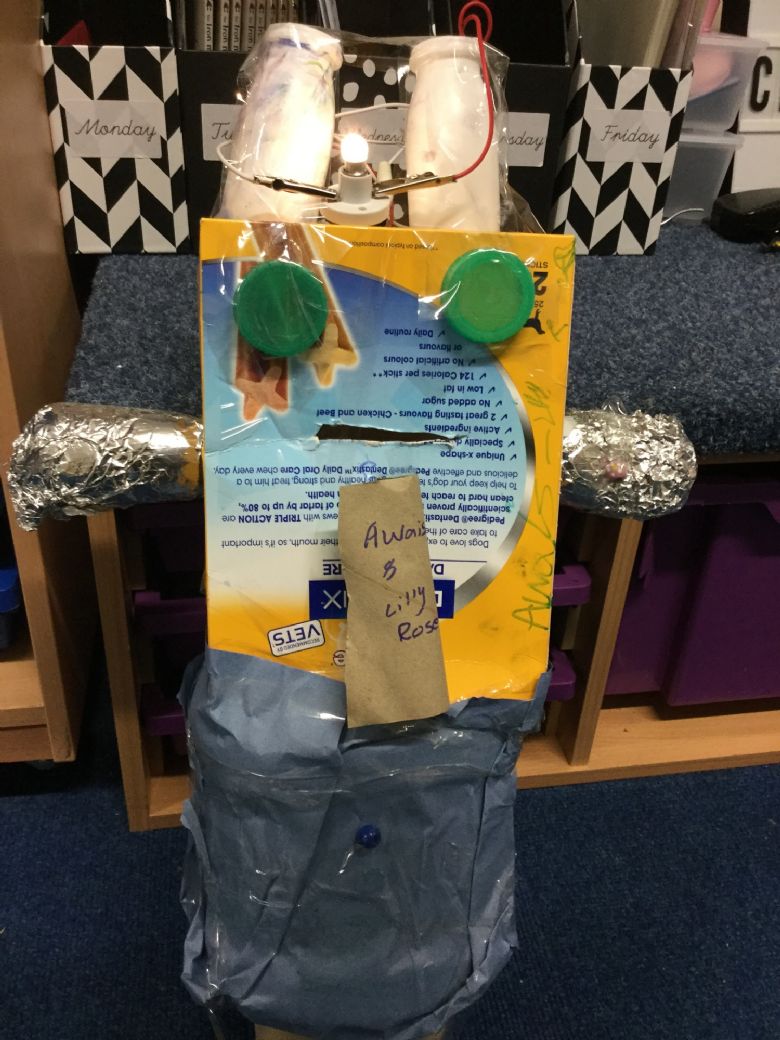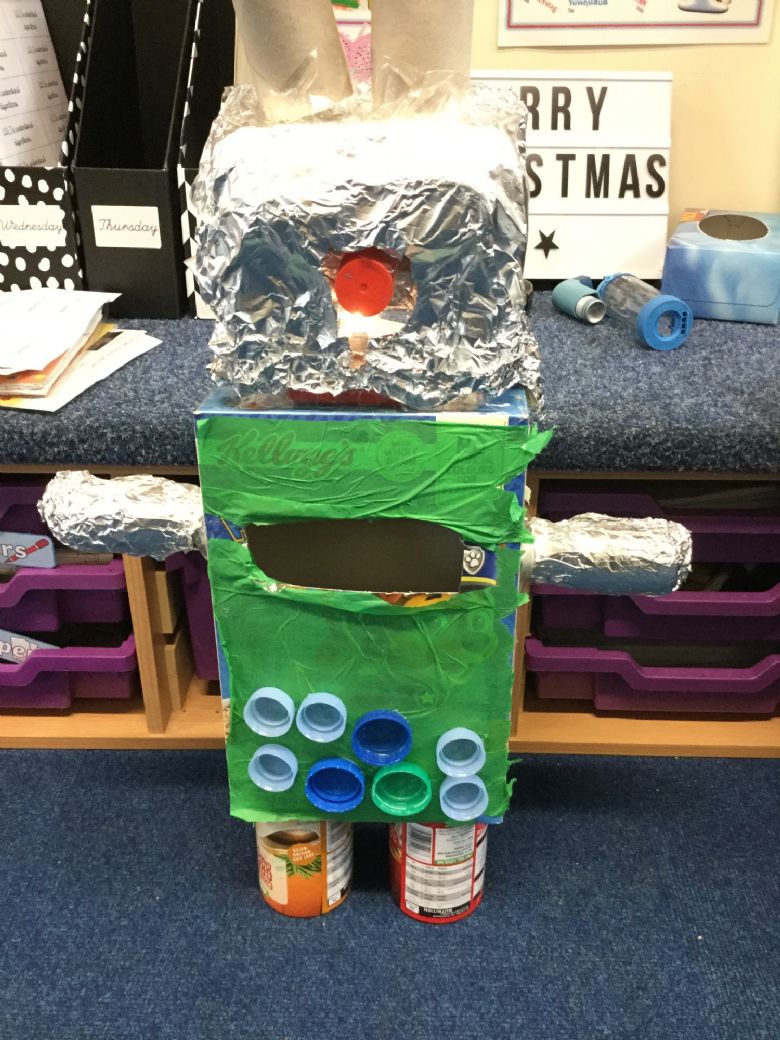 We started by planning our designs to help Hogarth create a companion for the Iron Man. We had to think about how it may light up, talk or move. All of the children decided to try and use circuits to make a light on their robots, and thanks to the help of lots of parents - we have some super amazing robots to now share with you all!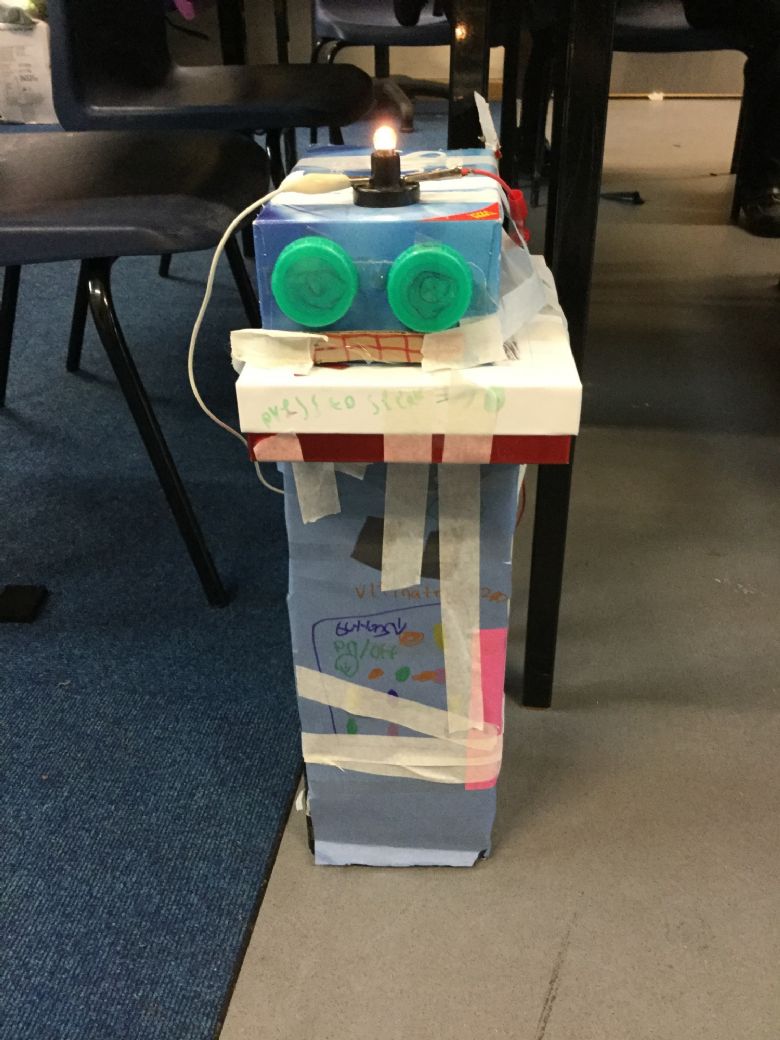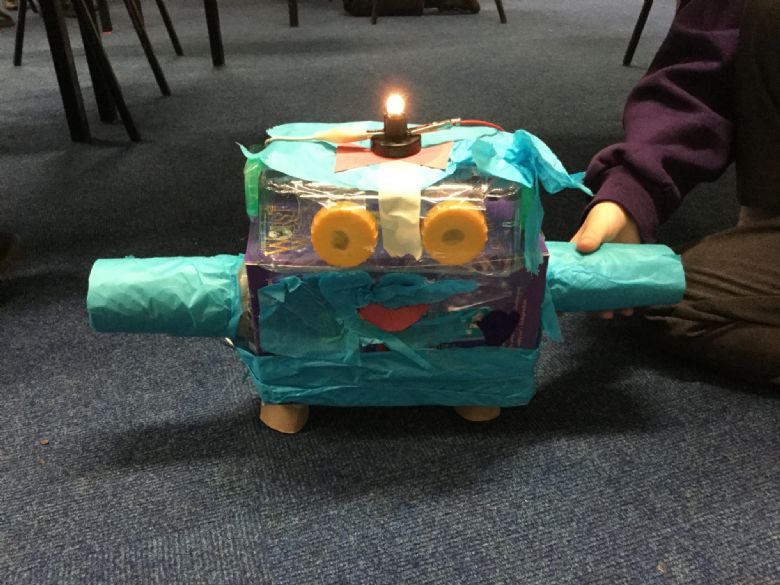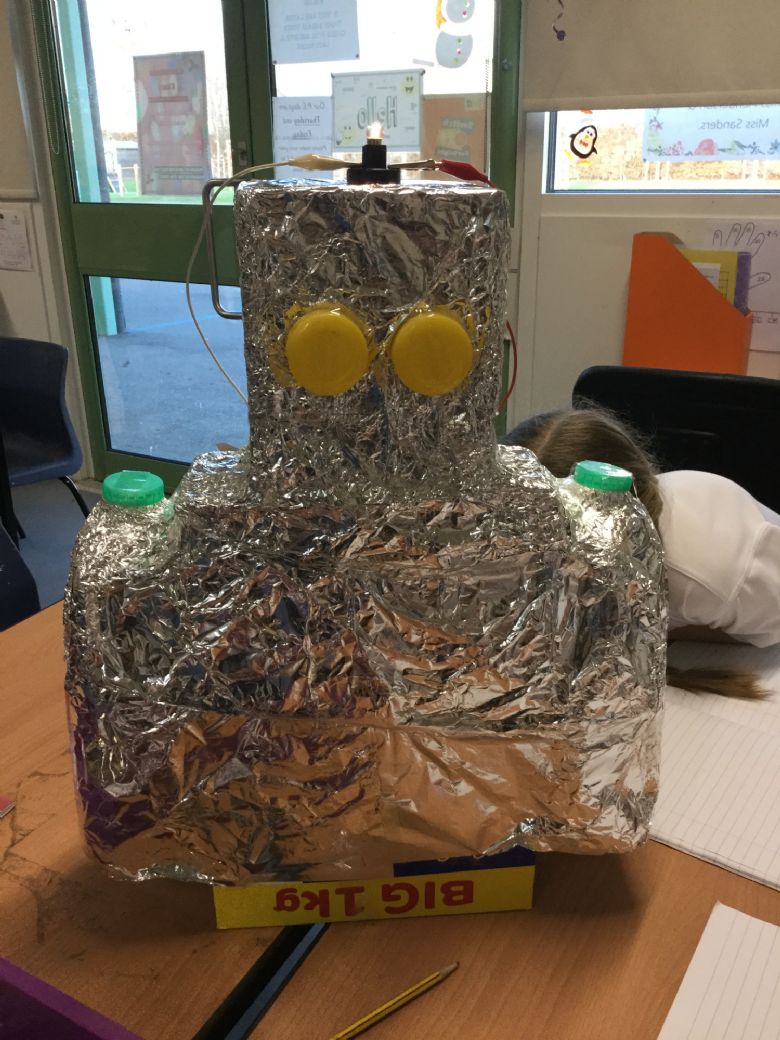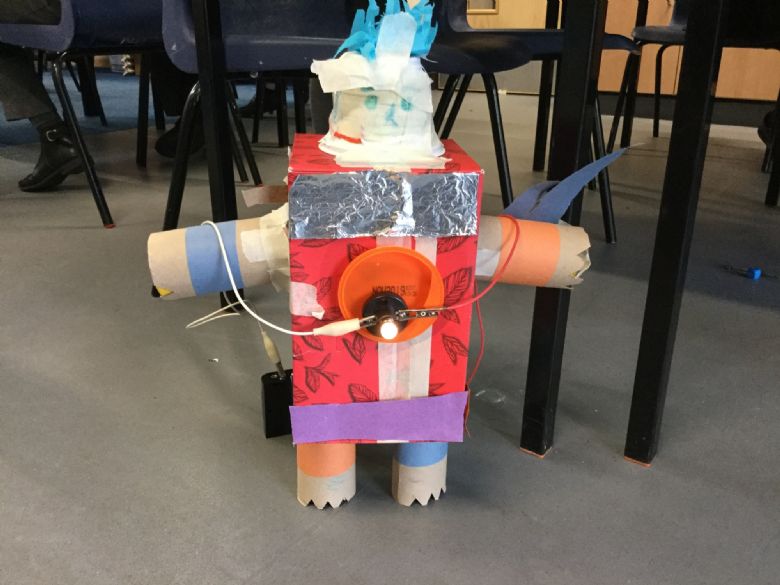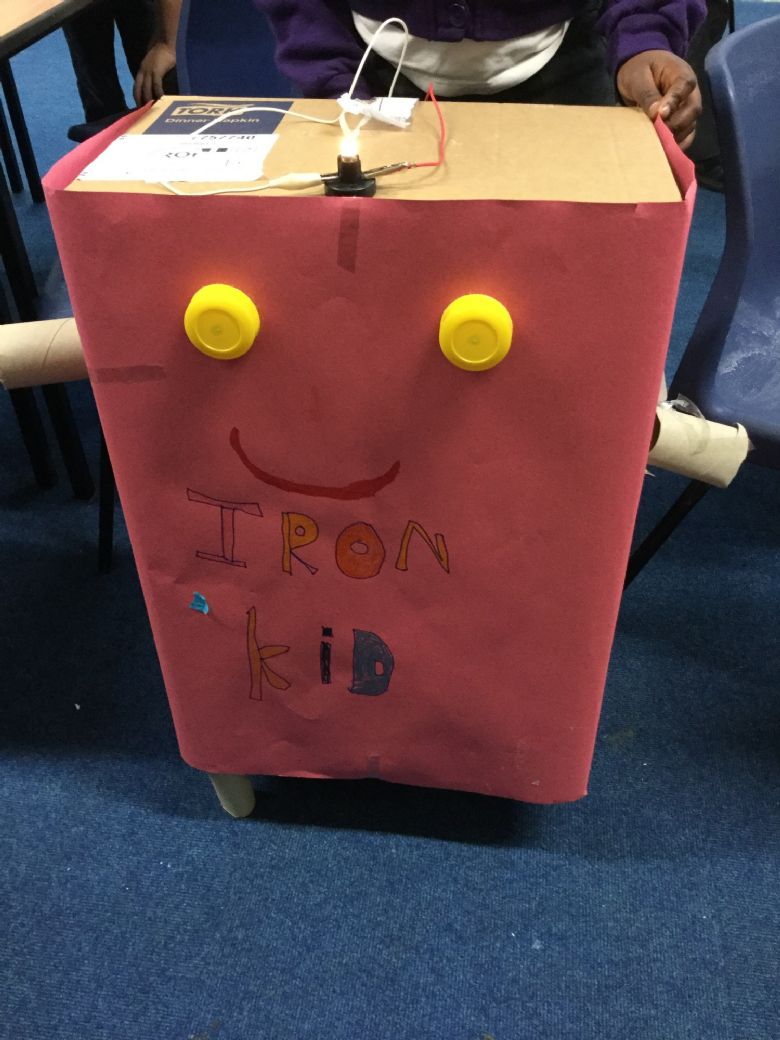 The children have worked really hard in their pairs and thought hard about their structures and their designs to make them the best robots possible.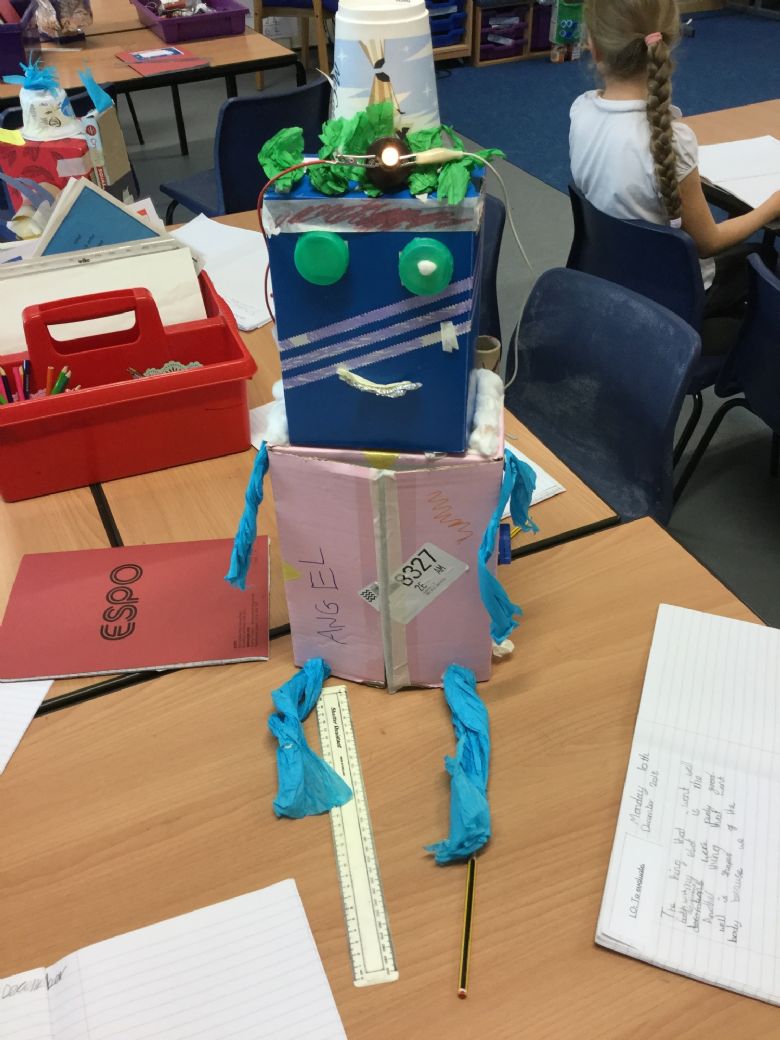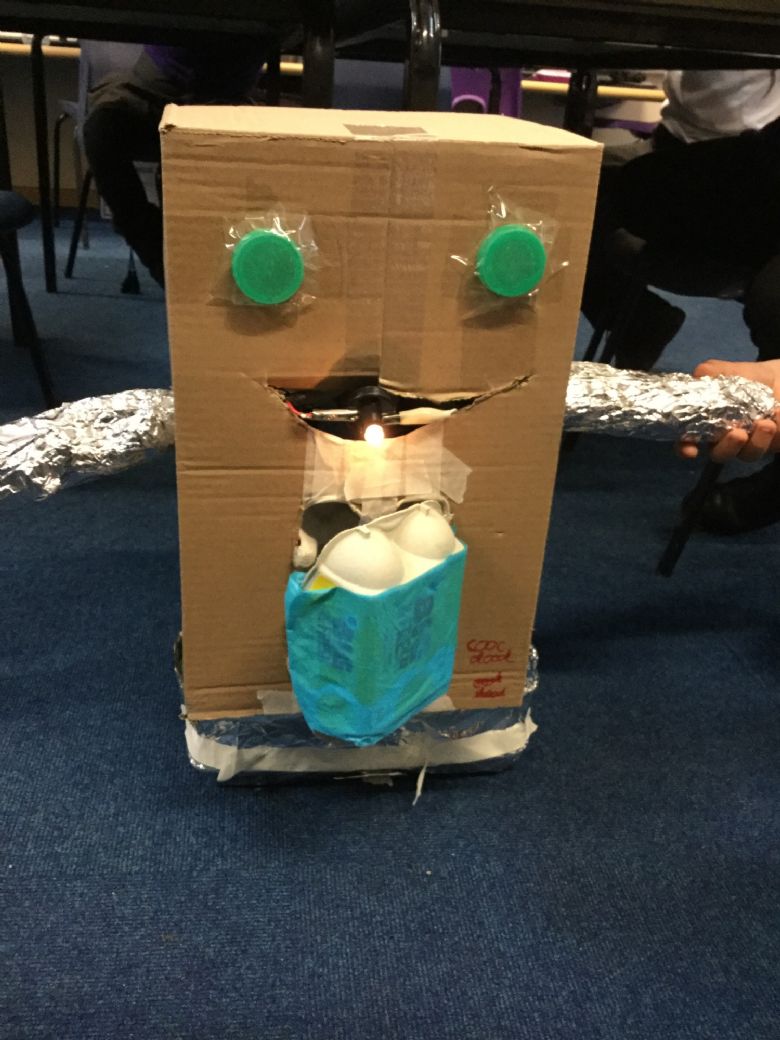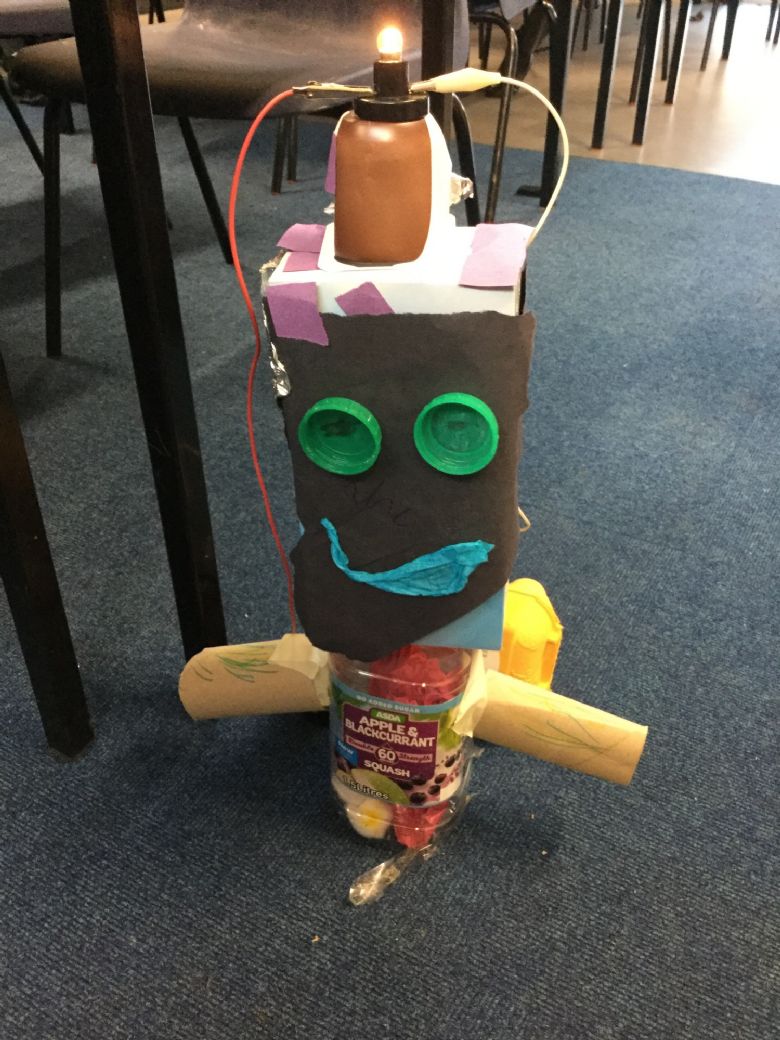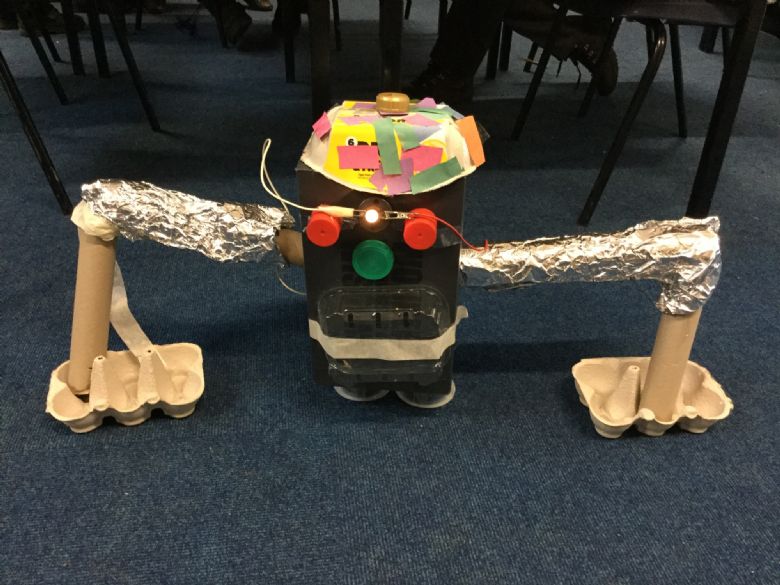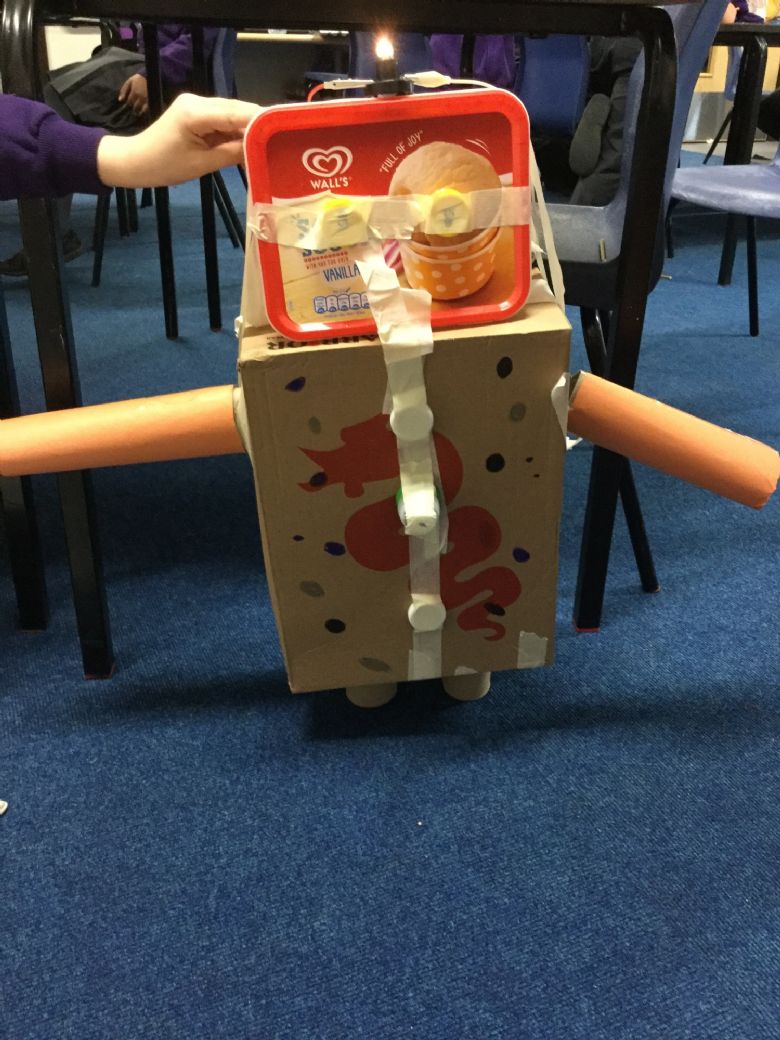 We want to thank all the parents who came along to our parent celebration event to help the children create these wonderful robots, and also thank you any parents who helped contribute to any recycled materials that were brought in which helped us build them as well!