Year 4 Author Visit!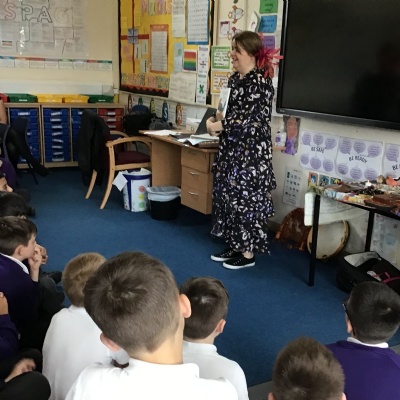 Year 4 had an exciting visit from a published author!
Last week, Year 4 had a very exciting day themed around the book 'The Phoenix of Persia' by Sally Pomme Clayton. In the morning, the children looked at lots of exciting artefacts such as patterned tiles, postcards and musical instruments to give them clues about the book that they would be looking at.
After that, the children had a very special reading of 'The Phoenix of Persia' by the author Sally Pomme Clayton herself! She performed the story in a very exciting way by using instruments for the different characters.
In the afternoon, the children researched the country Iran and it's culture as that is where the story is based and completed some beautiful phoenix feather artwork. The children will work on their own piece of writing based on this story over the next week.