Woodcraft Folk Team Building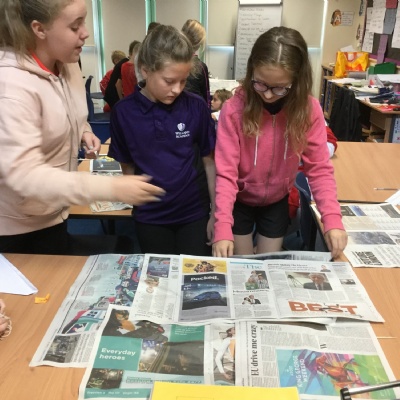 Pippa came into school from Woodcraft Folk at Paston Farm. She showed us how to do simple tasks with a partner that involved team work skills.
We had to build a paper boat using only one hand each in a pair. It was very difficult and required lots of communication and listening to each other.
Afterwards, we were challenged to build a shelter using skewer sticks and newspaper. There was a lot of arguments and many tears and mistakes, but one group managed to build a suitable shelter for more than one person to sit underneath.