Bronze Award Achieved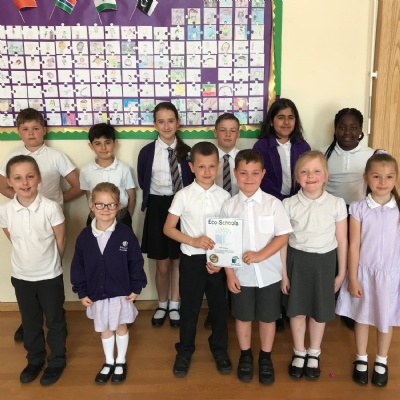 Our eco committee have achieved the eco schools bronze award!
Our dedicated group of pupils who form the eco committee have worked hard this year to achieve the eco schools bronze award. They set out with aims and an action plan and worked with the site manager and children in other classes to improve the school environment. With a focus on litter and recycling the academy has certainly been cleared up and tidied. Hopefully all our pupils have now learnt more about how to recycle too through the assembly which was led by the committee.
Well done to these children - it is their school and they want to look after it!