Curriculum
Our Curriculum
At Welland Academy our vision is to provide inspirational opportunities to develop knowledge and skills so that our pupils can make positive choices to determine their future.
Our curriculum is designed to recognise pupils prior learning and provide a framework for them to learn and develop a depth of knowledge which is coherent and progressive. This is enabled through not only the formal requirements of the National Curriculum, but also through first hand learning experiences and fostering children's natural curiosity which excites, promotes and sustains children's interest, in addition to the development of the core values.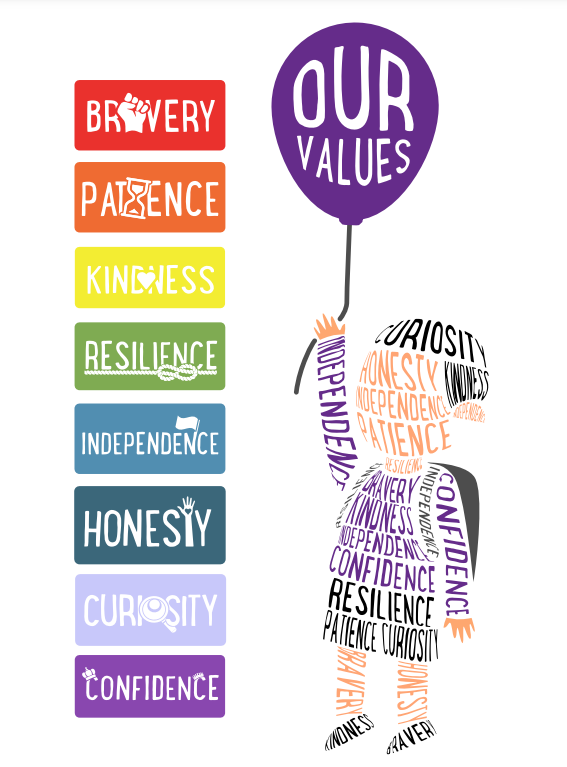 The development of knowledge and skills is underpinned by the teaching of basic skills, knowledge, concepts and values. High quality teaching, supported by targeted, proven interventions ensures that individual and small group needs are met.
The pupils at Welland are taught the skills that will support them i all aspects of life and learning. This is done through Skills Builder.

We recognise the importance of developing talents within the arts and sports. Our children get taught regularly by an art specialist (have a look at Mrs Moores Art blog here ) and children from Year 2-6 have the opportunity to learn an instrument.
We strongly encourage healthy lifestyles and good mental health. We support children to lead fit, healthy lifestyles through the PE curriculum and opportunities to compete in sporting events. Lunchtimes and extra-curricular activities additionally provide further opportunities for children to develop these skills.
Our curriculum encourages children to make choices that are important to them, provide opportunities for them to make a difference and make a positive contribution to the school and the local community. We support our pupils to develop interpersonal skills, building resilience and become creative and critical thinkers through the development of our core values.
By working with our families and local community, we create an aspirational environment and academy community where everyone is valued and successes are celebrated.


After Lockdown.....
Following the recent lockdowns Welland Academy has moved into a period of reconnection. In order to support our children with continuing their learning journey from virtual lessons we will:
take time to support our pupils emotional and mental health
use effective formative assessment through observations, asking questions, listening carefully to establish how the children are learning and understand the knowledge and skills they have secured.
Our curriculum has been adapted;
in reading, focus in EYFS and KS1 on phonics, securing the ability to blend, develop reading fluency and comprehend.
In reading for KS2, focus on the enjoyment of reading and reading fluency.
In writing, re-establish the basics, including handwriting and punctuation.
In maths, secure number sense in EYFS and KS1 and develop children's abilities with number and calculations (including fractions and decimals - an area not taught deeply due to the Summer 2020 lockdown).
Long term considerations:
School staff will continue to review and reflect the curriculum, rag rating the long term plans to ensure this is fed in to future years planning.