EYFS England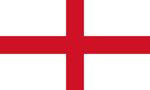 Welcome to England Class.
The class teachers are: Miss Finley Monday, Tuesday, Wednesday.
Mrs Sellars– Thursday and Friday
The teaching assistants based in this class are Miss Bunch, Mrs Hippey and Miss Handley.
The children in reception have settled in really well and we are all so proud of them.
Thank you for your continued support with our routines and expectations.
Please remember that water bottles are taken home each night and returned each morning. Water bottles should only contain water and no juices.
Reception will have P.E every Tuesday morning. Please make sure that your child has their PE kit in school with their name on and that earrings are taken out.
Our homework for over the Christmas break was to make a healthy food plate - we hope to display these in the classroom this term.
This Spring term is all about 'Let's Get Moving!', keeping healthy, staying safe, exercising and looking after our bodies! We hope to try out new foods, experiments and learn what our body does and how clever it can be. We will attach our newsletter at the bottom so that you can read all about the fantastic learning we will be doing this term. Any questions, please ask! As always we will have an end of term celebration with parents - keep your eyes peeled for more information!
Children take part in daily phonics and maths activities. This term we will be holding a phonics morning for you to attend to watch your children in phonics and learn about how you can support them at home.
www.phonicsplay.co.uk – Phase 1 and 2
www.topmarks.co.uk – interactive resources
www.bbc.co.uk/schools/laac/menu
This year we will invite you to some open days to show you other ways you can support your child in their learning. Further information will follow.
If you have any queries or concerns about your child or school, please do not hesitate to talk to a member of staff in the mornings or after school.
We look forward to getting to know you all over the coming weeks.
The Foundation Team.