EYFS England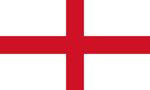 Welcome to England Class.
The class teacher is Miss Finley and Miss Caputo.
Mrs Hippey is based in England class and supports children in our outside learning space.
Miss Bell supports across both rooms but is based in England class.
We would like to welcome our new starters to Reception this year.
A few reminders as you begin to bring your children into school:
+ The classroom doors open at 8.45am. The doors shut at 8.50am.
+ You can bring your child into school and help them put their belongings away, find their name and choose their lunch.
+ Remember to say goodbye to your child. This means a lot to your child and helps them to start their day well.
+ Please ensure your child has the correct uniform which complies with the Academy uniform policy.
+ Water bottles can be bought into class. They must contain only water.
+ P.E will begin after half term. We will send a letter home at this time.
+ Please communicate with the teachers and teaching assistants, we are here to help and want to support your child as they settle into school. If you would like to speak to a member of staff, we can arrange this at an appropriate time.
+ Your child is currently in a registration class in Portugal or England Class. At the end of this half term, you will find out where your child will be based full time. This period of time allows the children to make connections with peers and adults, and helps us place them in the right class alongside those they have built relationships with.
+ Please look at Tapestry to view your child's online journal. You will be able to see all of the fantastic learning they have been doing in school.
+ Smile, have fun and enjoy your child's first year in school. Remember we are here to help and support you and your child on this journey.
Our first topic will be 'Let's Be Friends'. We will focus on building relationships with others and learning the expectations of the new environment. We will read the following texts:
+ The Little Red Hen
+ Oh, No George!
+ Goldilocks and the Three Bears
+ Little Rabbit Foo Foo
The following are some helpful links that will allow you to support your child at home with phonics which we have been teaching daily.
These are some free apps that you can download to support your child:
Twinkl phonics suite

Jolly phonics letters and sounds app

Daisy Dinosaur

Collins big cat

Monster hunt
We look forward to the rest of the year,
From - England Class team.