EYFS England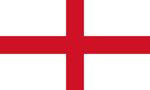 Welcome to England Class.
The class teacher is Miss Finley, Miss Caputo and Miss Almeida.
We have two Teaching assistant in our class Miss Neacy and Miss Bell.
We would like to take this opportunity to thank parents for supporting us with our smooth transition over the first week.
A few reminders as you begin to bring your children into school:
+ The classroom doors open at 8.40am.
+ Remember to say goodbye to your child. This means a lot to your child and helps them to start their day well.
+ Please ensure your child has the correct uniform which complies with the Academy uniform policy.
+ Friday is our class PE day please ensure you child comes to school in their PE kit.
+ Water bottles can be brought into class. They must contain only water.
+ Please can you ensure that you write your child's name in all pieces of clothing.
+ Please communicate with the teachers and teaching assistants, we are here to help and want to support your child as they settle into school. If you would like to speak to a member of staff, we can arrange this at an appropriate time. Alternatively, please use Tapestry to contact us.
+ Please look at Tapestry to view your child's online journal. You will be able to see all the fantastic learning they have been doing in school.
+ Smile, have fun and enjoy your child's first year in school. Remember we are here to help and support you and your child on this journey.
Our new topic is 'Let's be Friends'. During this topic we focus on communication and listening skills and being respectful to each other.
We will read the following texts:
+ Little Red Hen
+ First Day at Bug School
+ Goldilocks and the Three Bears
+Little Rabbit Foo
+Oh no, George!
Children will soon access daily literacy, phonics, guided reading and maths. To support your child, please access the following websites.
To support your child, please access the following websites.
These are some free apps that you can download to support your child:
Twinkl phonics suite

Daisy Dinosaur

Collins big cat

Monster hunt
We look forward to enjoying the rest of your child's Foundation year.
England Class Team