PE
Intent:
PE has become increasingly more important as the nation's obesity crisis continues to grow. We believe it in vital that children enjoy being active and participating in sport from an early age, to ensure a healthier lifestyle as they grow up. At Welland Academy, we strive to inspire an active generation who enjoy PE, encourage each other and achieve. We provide a safe and supportive environment for children to flourish in a range of different physical activities across a wide range of sports. We believe this is essential in supporting their physical, emotional, spiritual, social and moral development.
At Welland Academy, we aim to offer a dynamic, varied and engaging program of activity to ensure that all children progress physically through an inspirational, unique and fully inclusive PE curriculum. We understand that not all children will be able to access different sports outside of school therefore it is vital we expose them with a range of activities throughout their time at the school. Through lessons, we encourage all children to develop their understanding of the way in which they can use their body, equipment and apparatus imaginatively to achieve their personal goals. All children have the opportunity to enjoy being physically active, maintain a healthy lifestyle and using the medium of sport to increase their self-esteem. We aspire for children to adopt a positive mind-set and believe that anything can be achieved with determination and resilience.
Furthermore, children are also taught to observe and produce the conventions of fair play, honest competition and good sporting behaviour as individual participants, team members and spectators. We are also committed to embedding life-long values associated with Physical Education such as co-operation, collaboration and equity of play.
Implementation:
At Welland Academy we follow the National Curriculum. The PE curriculum is divided as follows:
KS1:
Master basic movements including running, jumping, throwing and catching, as well as developing balance, agility and co-ordination, and begin to apply these in a range of activities

Participate in team games, developing simple tactics for attacking and defending

Perform dances using simple movement patterns.
KS2:
Use running, jumping, throwing and catching in isolation and in combination

Play competitive games, modified where appropriate [for example, badminton, basketball, cricket, football, hockey, netball, rounders and tennis], and apply basic principles suitable for attacking and defending

Develop flexibility, strength, technique, control and balance [for example, through athletics and gymnastics]

Perform dances using a range of movement patterns

Take part in outdoor and adventurous activity challenges both individually and within a team

Compare their performances with previous ones and demonstrate improvement to achieve their personal best.
The long term plan has been developed to ensure there is clear progression in each of the above areas. We use the PE Passport scheme of work to ensure children are exposed to a large number of sports and make clear progress in these sports during their time at Welland.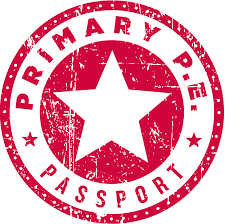 Each class has two PE lessons a week taught by their teacher. Over the course of the year, every class will also have a sequence of PE lessons delivered by a specialist sports coach from Key Sports. Children from Year 2, 3, 4 and 6 go swimming once a week for a whole term (Year 3 in Autumn, Year 4 Spring and Years 2 and 6 in summer). In swimming lessons, we provide opportunities for children to learn how to stay safe, become confident in the water and also meet the National Curriculum requirements of swimming 25m by the end of Year 6. We provide swimming lessons to those children in years 2,3,4 and The children also take part in physical activity throughout the day through '5 a day', 'Go Noodle', lunchtime activities delivered by sports coaches and other activities.
We encourage the children to participate in competitions and take part in different events throughout the year. Every child will take part in an internal competition once per term- competing against the other class in their year group . Below you can see the PE curriculum map for both all year groups.
Our PE Curriculum, along with PSHE and science, teaches children about the importance of healthy living and learning about the need for good nutrition. At Welland Academy, we aim for children to develop the necessary knowledge and skills which will have a positive impact on their future by becoming physically active citizens to benefit their long-term health and well-being.
Please have a look here to find out more about how the Sports Premium funding is allocated.
Impact
Swimming progress will be monitored each year- we should see an increase in the number of children able to swim 25m by the end of year 6.
Conversations with children will show enthusiasm towards the subject. Learning walks will show high levels of engagement from the children.
The level of enthusiasm for different sports will be shown by the amount of children attending the wide range of after school clubs on offer.