Year 2 Poland

Welcome to Poland Class
Class teacher – Miss Morris
Attendance: Target 96% - We ask all parents to make sure that all children attend school whenever possible. If there is a reason why your children cannot attend school please contact the school office by 9am at the latest on the day of absence.
PE days: Please note that for this term our PE lessons will be held on Mondays and Wednesdays.
Please make sure that you have your PE kit and proper shoes (pumps or trainers) every week.
Homework: Is given out each Friday, please make sure it is returned by Wednesday each week.
Reading: We ask all of our pupils to read every evening with an adult at home. Every child will receive Dojo points every time their reading is recorded in their reading journal. Certificates and prizes will be presented for all those children who reach 60 points within a half-term.
Classroom Rules
At the beginning of the year we created our own set of classroom rules. We always follow our rules so we have a safe and happy classroom. We also always follow our three school rules.
Be safe

Be ready

Be respectful
Autumn Term (September - November)
As Poland Class settle into life in Year 2, here's an overview of what we will be doing this Autumn half-term.
Our topic this half term is pirates and after already having had our 'be a pirate day' there's lots of fun in store, including our family celebration morning.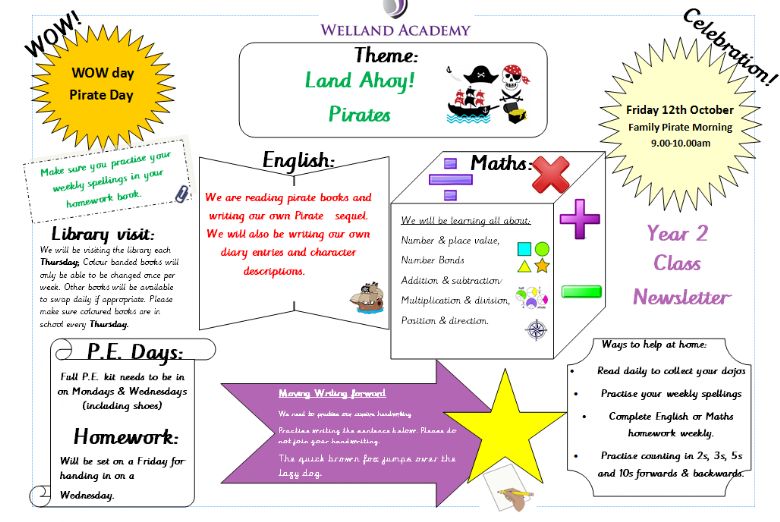 Autumn Term 2 - October - December

We've started our half-term with lots of WOW activities. We made a human fort and visited the historical Rockingham Castle. Our newsletter below tells you more about what we'll be up to in our learning.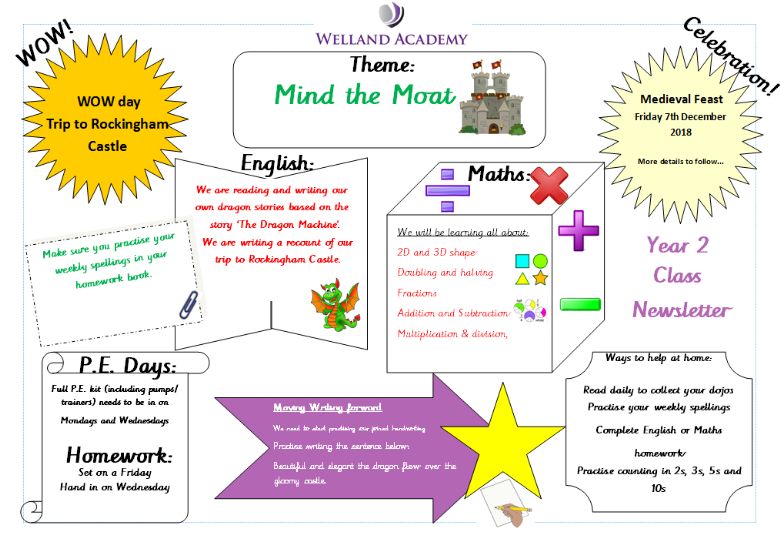 Spring Term 1 - January - February

To start the new year we've got an exciting new topic of Street Detectives. We'll be looking at our local environment and how we can work together to improve it.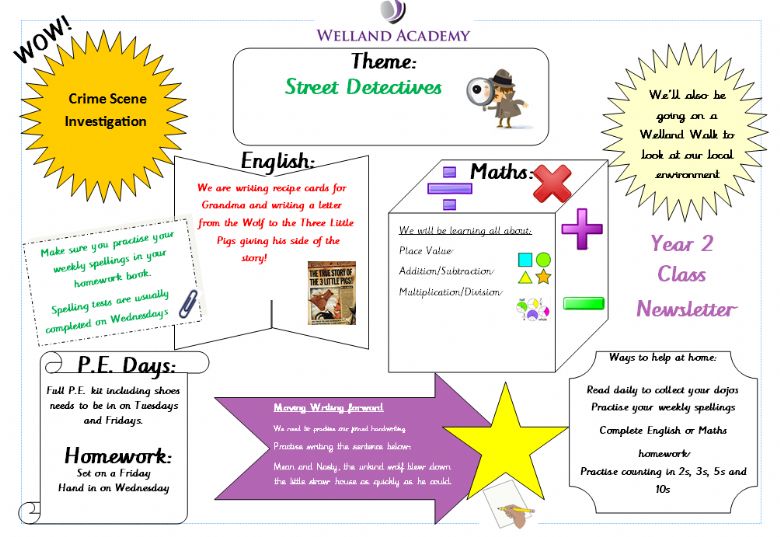 Spring Term 2 - February - April

This half-term will be learning about plants from all around the world in our new topic, 'The Scented Garden'.
We'll be going to Leicester Botanic Gardens to see plants in the rainforest and the desert.
Summer Term 1 - Wriggle and Crawl

We'll be learning all about minibeasts this half-term. From ants to frogs, we'll be learning about their life cycles by raising our own butterflies.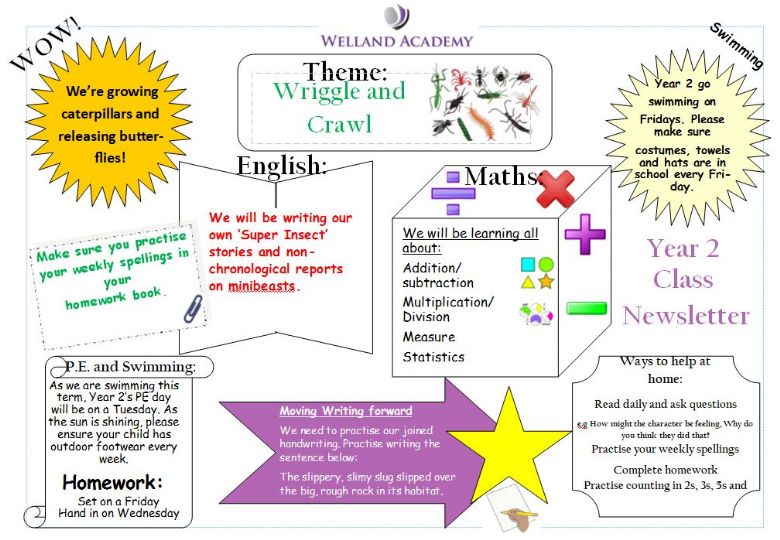 Summer Term 2 - Beachcombers
We'll be visiting the beach and learning all about sea creatures and the coast in our final topic of the half-term.