Year 2 Slovakia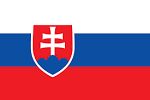 Welcome to Slovakia Class!
Classroom Teacher: Miss E Allen
Classroom Assistant: Miss C Taylor
Please keep updated by reading our Slovakia page on Microsoft Teams.
PE Days: Wednesdays and Fridays
Please ensure that FULL PE kit is worn to school on a Monday and Wednesday . Children need to have their purple Welland shirt, black shorts, trousers or leggings and trainers.
Homework: For homework, we encourage children to read as much as they can at home. They have a reading book which can be changed throughout the week and a reading record to record when they read. Inside the reading record, the children will also have their login for Timetable Rock Stars. We encourage children to practice this as regularly as they can.
Reading: We ask all of our children to read every evening with an adult at home. Please ensure that reading records and reading books come into school each day. At the end of the week, the child who has read the most times at home will be awarded the Reader of the Week and will win a prize. Reading books can be changed on a Monday, Wednesday and Friday. Before the book is changed, we will ask the child some comprehension questions about the book to ensure they have fully understood the story. If we feel that they may need to read it again to fully grasp understanding, we will not change the book.
Our Class Celebrations: To motivate the children within their learning, we will give our stickers daily, have a Star of the Day and have various awards such as 'Handwriter of the Week', 'Reader of the Week' and 'Timestable Rock Star of the Week'. These celebrations reward the children for being the best that they can be!
Autumn Term 1
Our topic this term is 'Where are we in the world?' Within this topic we will be learning about the local area of Welland and Peterborough, as well as linking this to geographical features. We will be focusing on navigation and map skills, and will take the children for a trip around the local area to support this. We will then visit an area outside of Peterborough and compare the two.
In English this term, we will be looking at the books 'The Building Boy' and 'The True Story of the Three Little Pigs'. We are going to be using the writing rainbow to focus on key writing features and create our own texts about these books.
In Maths, we are focusing on place value. We will be looking at how numbers are represented, adding and subtracting 2 digit numbers, counting in 2s, 3s, 5s and 10s and solving problems based on these skills. We will be using a range of resources and equipment to support us.