Year 5 Kenya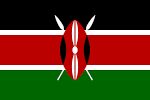 Welcome to Kenya Class!
Class Teacher: Miss Lilley
Teaching Assistant: Miss Woodruff
We hope that the children had a good rest over the half term break and are ready to get started with the next new exciting topic.
Stargazers!
This half term we will go on a journey through space, navigating beyond the sun: the magnificent, blazing star at the centre of our solar system! We will investigate the eight planets - Mercury, Venus, Earth, Mars, Jupiter, Saturn, Uranus and Neptune - and create mnemonics to try and help us remember the order of them. The children will be introduced to key influential people such as Isaac Newton, Galileo Galilei and Neil Armstrong, learning about the difference that they made to our understanding of space. Towards the end of the topic, we will be exploring how craters are formed and investigating which material would be best to make a space blanket. (Please see the knowledge organiser attached below that has all of the key facts on it that the children will be learning, along with key words and diagrams This will replace the class newsletter). In our writing, we will be using 2 video stimuli to help us write a diary entry from the point of view of an alien completing an alien abduction and also a persuasive narrative piece encouraging people to visit the mysterious Earth-like moon, Pandora. Please find the video links below:
Lifted Video: https://www.youtube.com/watch?v=LVLoc6FrLi0
Pandora Video: https://www.literacyshed.com/the-sci---fi-shed.html (Scroll down to find the correct video)
In maths, we will continue to work on addition and subtraction linking this in with multi-step problem solving. We will also then apply this knowledge to statistics and being able to interpret, compare and create graphs and charts. Please continue to encourage your children to access airhead at home to complete some additional topical learning, along with TT rockstars, Spelling and Maths Frame.
Wehave P.E on a Wednesday and a Thursday afternoon. Please make sure that your child has their full P.E kit with them including appropriate footwear.
If you have any questions about any aspect of your child's learning and their life at school, please do not hesitate to see me in the morning or in the afternoon at the class door. If you feel like you need to speak in more detail then please ask to see me for an appointment.
Important dates:
Thursday 7th November: Trip to the Airbus Discovery Foundation centre in Stevenage. Students will need to arrive at school at 8:15am ready to leave at 8:30am. They will then return back to school at approximately 4pm (depending on the traffic)
Thursday 14th November: Celebration of learning date. 9.00am - 9.30am. Please come in through the classroom doors in the morning with your child.
Children in Need Discos to raise money. KS2 - 5:15 - 6:15 (Please ask for more information on this)
Thursday 21st November: Kenya class assembly to begin at 10:30am.
Wednesday 27th November: Ukulele WCIT concert (during school hours)
Wednesday 4th December: Winning housepoint team prize to watch 'The Snowman' at the New Theatre, Peterborough.
Thursday 19th December: Christmas dinner and parties in classes.
Friday 20th December: Pantomime performance at the school for the children. Last day of term.