Year 5 Kenya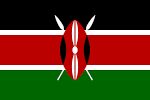 Welcome to Kenya Class!
Class Teacher: Miss Rickell and Mrs Barnett
Teaching Assistant: Miss Todd
Welcome back!
We hope that you have had a fun and relaxing half term break. We are looking forward to getting started on some exciting new learning! This term our understanding the world topic is 'Out of this world!'. In this topic we will be learning all about the planets, the solar system, phases of the moon and gravity.
PE - Our PE days are Tuesdays and Thursdays. Please ensure your child has a full Welland Academy PE kit and that they arrive for school already dressed for PE. Also, please make sure that long hair can be tied back for PE and if your child has earrings please make sure that they are removed before the lesson.
Spellings – We will be learning to spell through a new scheme called Scode. The children will learn their spellings through a range of fun activities in class. There will be no words sent home to learn for weekly spelling tests.
English – This half-term we will be focusing on writing a fiction story and a newspaper article.
Maths – We will be continuing to work on area and perimeter before moving on to multiplication and division.
Guided reading – Our guided reading lessons are based around a variety of high quality texts, focusing on reading for inference.
Reading – Reading is an area of focus within our school this year and is being promoted in a number of ways. If your child brings in their reading record to show that they have read at home they will receive a raffle ticket. This raffle ticket will be put into the prize draw at the end of the week where two children will be chosen to collect a small prize.
Homework – This is now set up on a new system called Atom Learning. You should have received a log in for both yourself and your child to access this system. If not, or if you have any problems or questions please ask your child to ask us about it or catch us at the end of the day. Children are also encouraged to read every day, please ensure their reading record is signed. They also have access to Times Table Rockstars and Accelerated Reader at home, so they can practise their timetables as well as complete book quizzes.
If you have any questions about your child's class routines or learning we can speak to you briefly on the playground at the end of the day. If you would like to speak in confidence, or have a longer conversation, please make an appointment at the office.
Thank you!