Year 5 Kenya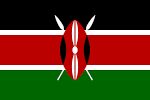 Welcome to Kenya Class!
Class Teacher: Miss Lilley
Teaching Assistant: Miss Woodruff
Welcome back! We hope that you all had a lovely summer break and a good rest!
This half term we will be travelling back around 5000 years, to the dusty, sandy realms of ancient Egypt. We will unravel the secrets of ancient tombs, using historical sources and artefacts. We will enter a world of mysteries and curses... MUMMIES and kings! Our writing will initially be based on the discovery of Tutankhamun, where the children will write a newspaper article on the discovery. We will then write our own mystery stories later on in the half term. Our topic work will be predominantly history and geography based, where we will learn about famous pharaohs, Egyptian Gods, mummification and the significance of the River Nile. In maths, we will begin by looking at place value and then moving to addition and subtraction.
We will have P.E on a Wednesday and a Thursday afternoon. Please make sure that your child has their full P.E kit with them including appropriate footwear.
If you have any questions about any aspect of your child's learning and their life at school, please do not hesitate to see me in the morning or in the afternoon at the class door. If you feel like you need to speak in more detail then please ask to see me for an appointment.
Important dates:
Wednesday 4th September - Welcome back!
Wednesday 2nd October - Harvest celebration
Friday 18th October - Half term begins