Year 5 Kenya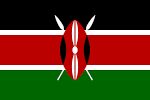 Welcome to Kenya Class!
Class Teacher: Miss Barsby
Teaching Assistants: Miss Davidson
We are very excited to be back in school with your children, and we are happy to say we have settled in well to the new term. This term we will be learning about forces in 'Scream Machine'.
PE days will be on a Tuesday and Thursday. Please ensure your child has a full Welland Academy PE kit and that they arrive for school already dressed for PE. Also, please make sure that long hair can be tied back for PE and if your child has earrings please make sure that they are removed before the lesson.
Spellings will be handed out on a Tuesday and tested the following Monday.
English currently has a focus on a fiction book called The Nowhere Emporium.
Maths this half-term will be focusing on fractions.
Guided reading is based around a variety of high quality texts, focusing on reading for inference.
Reading is being promoted this year in a variety of ways. If your child brings in their reading record they get a house point. If the reading record is brought in every day for a week, they will receive a small prize. We will also be completing the 'Readopoly Challenge'. Once your child has completed their board, they will receive a certificate and a book to keep.
Homework They must practice their spellings weekly, their reading daily, and if they have a Lexia License then they will need to be using this daily. Extras will also be uploaded onto Doodle English and Doodle Maths.
If you have any questions about your child's class, routines, or learning we are pleased to talk to you briefly on the playground at the end of the day. If you would like to speak in confidence, or have a longer conversation, please make an appointment at the office.
Thank you!