Year 6 Gambia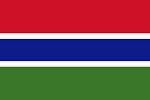 Welcome to Gambia Class!
Class Teacher - Miss Millar
Visions and Values
In Year 6, we want all pupils to feel part of an inclusive and positive learning environment where they are motivated to work hard and take pride in their work. Kindness and collaboration are also key values in our classroom. Everyone in Year 6 should feel like a valued and respected member of a class that works together as a team.
Curriculum Information

English: In English we will be using Jane Considine's "The Write Stuff" teaching units. As part of this, we will be using our "Writing Rainbows" to create excellent pieces across a range of genres. This will help us improve our vocabulary, sentence structure and writing composition.
Maths: In maths we will begin by looking at place value and the four operations before moving onto fractions, decimals and percentages.
PE: will take place on Monday and Wednesday afternoons. Children must arrive at school wearing their PE kit on the days they are doing PE. If PE days change, children will be notified as soon as possible.
Autumn 1: Lacrosse and Netball
Autumn 2: Football and Dance
Spring 1: Hockey and Leadership skills
Spring 2: Gymnastics and Health-Related Fitness
Summer 1: Dodgeball and Tag Rugby
Summer 2: Rounders and Swimming
Science: This term we will be looking at Evolution and Inheritance and Living Things and their Habitats. The children will be in completing a variety of experiments and investigations to learn how to work scientifically. We will also be visiting the Natural History Museum in London as part of this topic.
RE: The religion the children will be focusing on this term will be Islam with a focus on the concept of Commitment.
Music- We will be working with our specialist music teacher mastering the ukulele.
Homework
Our approach to homework this year is building children's basic skills. As a result, children should be accessing TT rockstars and reading their AR reading books every day. Homework will be set on our new home learning platform. As soon as this is up and running, we will let you know. Until then, we will send out one piece of written homework a week.
Reading at Home
We would like all children to read at home as much as possible. At Welland, we want to encourage a love of reading for our children- please encourage them to read a wide range of books to support their reading but also for their own personal enjoyment. We will send the children home with AR books from our library, however if they would rather choose to read another book at home, this isn't a problem. Children will receive individual rewards for reaching reading milestones.
SATs
As you may be aware, Year 6 will be completing SATs in May 2023. As a result, our timetable will include booster groups and intervention sessions to raise the attainment of targeted groups. If you would like to discuss any aspect of the SATs with me then I would be happy to arrange a meeting with you after school, so please don't hesitate to ask.